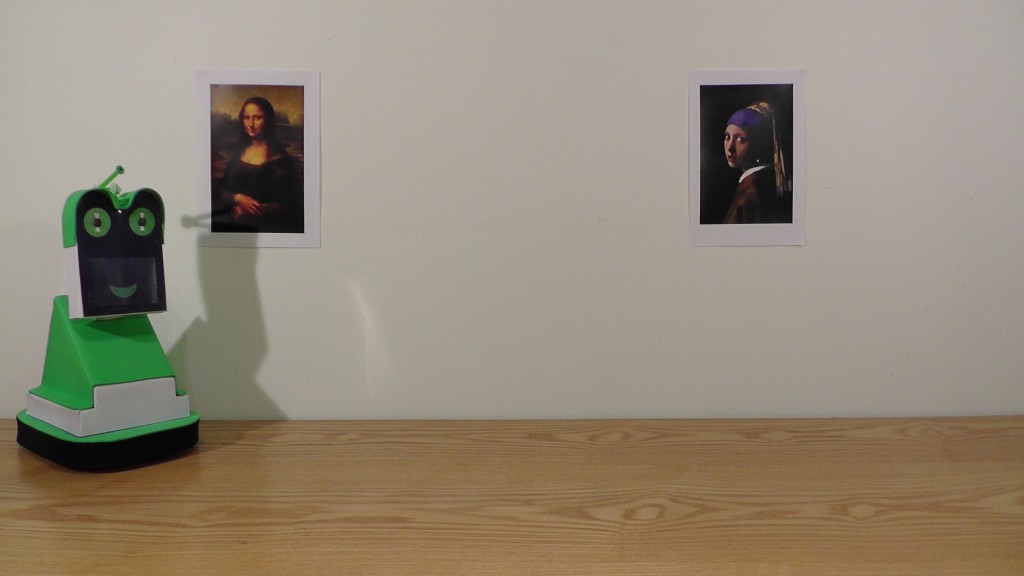 This is mini-FROG – it is actually only 28 cm tall and has been around for some time – but in secret.
mini-FROG was made for an online experiment. It is a simplified model of the FROG robot executed in cardboard, coloured paper and hobby foam – oh, and a drinking straw. It has a glossy see-through film so that different visuals can be put onto its 'screen'.
mini-FROG's art gallery was a table top with postcard sized masterpieces hung on the wall behind it. Stop-motion films lasting about a minute and a half were made using this setup . The films were put online and more than 200 people from all over the world answered questions about them to help our PhD candidate with her research.