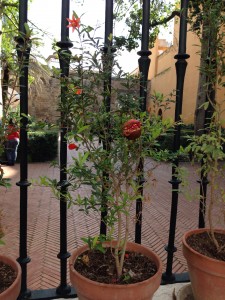 There are pomegranates everywhere in the Royal Alcázar in Seville: in pots, in the gardens, on tiles and on tapestries.
In the Vault room the FROG robot stops for a short interactive quiz with the visitors. The answer to one of the questions should actually be 'pomegranates' …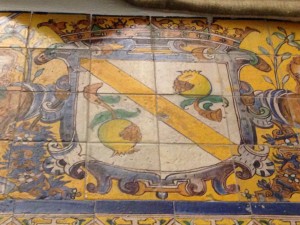 Today, Javier told us that the pommegranate is the heraldic device for Granada. This device is seen in two parties of the shield on the tile above.
This close-up of the photo at the top shows a tiny pommegranate in the same stage – bursting open to reveal its seeds.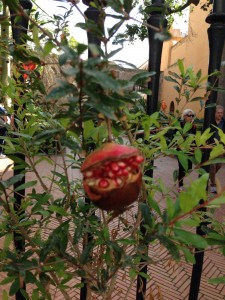 And here you can see the same thing on another tile picture.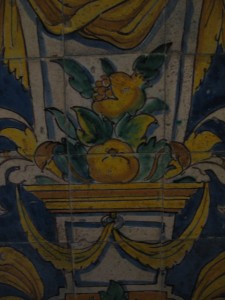 Here the fruits look perfect.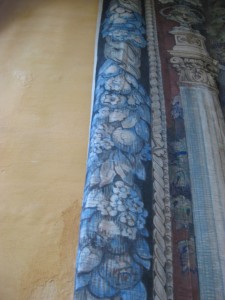 The fruit seen below is on a larger plant in the gardens.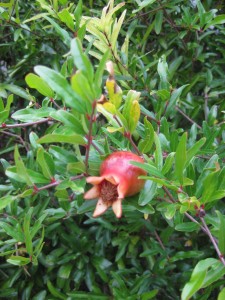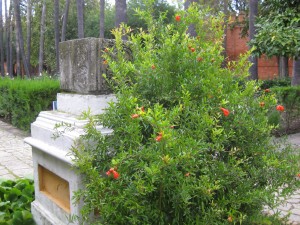 This might just be one as well – it is on a tile set into a path in the gardens.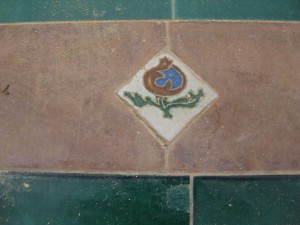 By the way, we didn't change the answer to the quiz question – so, I'm afraid this post won't help you get it right.