FROG is going to make an appearance at the EAZA European Zoo Educators (EZE) Conference next week. Paulo is due to give a presentation on Wednesday, 11 March 2015, followed by a tour of the zoo guided by FROG.
Although the FROG project has officially ended the team members are still very much in touch via other projects and new proposals.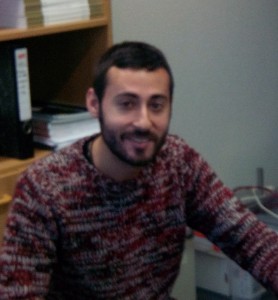 Noé is in Amsterdam working on the TERESA project – but before going to France for a TERESA integration meeting he found time to prepare the location and navigation map of the Lisbon Zoo for the simulator.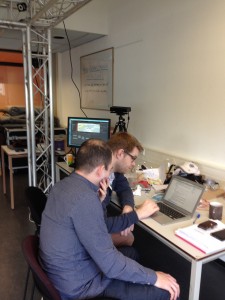 Randy – who defended his thesis on Behavior Change systems last week – and Jan – who has started to tackle his Master's project – have been running the simulated tour on the red FROG here in Twente. On Sunday, Randy will travel to Lisbon to join up with the IDMind team and Luis and Fernando from UPO who travelled on Friday.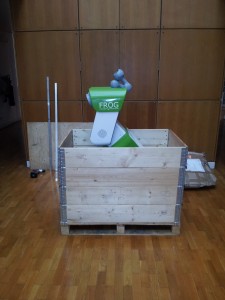 Green FROG is back in Lisbon after a stay in Seville. Carlos and his team have given the robot a full check-up so that he is ready for the conference.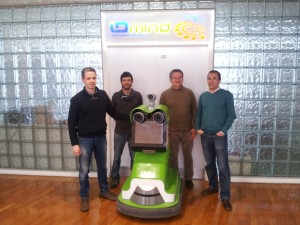 Now let's hope the weather will be as good as the forecast so that FROG can show off to the crowds – I think I am right in saying this is the first time FROG has been to the zoo with an outer shell!