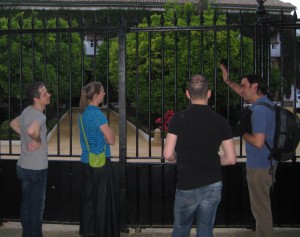 Luis is easy to listen to!
Luis Merino Cabañas is one of the researchers you can meet on September 26, 2014 during the European Researchers' Night!
Luis will be in Seville representing the Universidad Pablo de Olavide and also the FROG project.  The theme of the evening is Exploring science through fun learning.
Discover what researchers really do and why it matters for your daily life.